Zen Blue Scenes - 3 Painting Set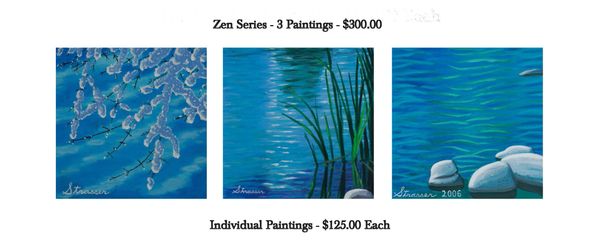 Zen Blue Scenes - 3 Painting Set
Create a cool ambiance in your home or office with this specially priced box set. The set includes three 12" x 12" original acrylic on canvas paintings from the Zen Blue Series: Zen Blue Ice, Zen Blue Pond & Zen Blue Stone.
This soothing & colorful 3 painting set ships for free to anywhere in the U.S. & Canada.
Feel free to contact me with comments or questions regarding anything related to my work.
Frank Strasser | 310-428-7590 | frank@frankstrasser.com