"A Set of 2 Hand-Signed Rose Bowl Prints" - 12 x 36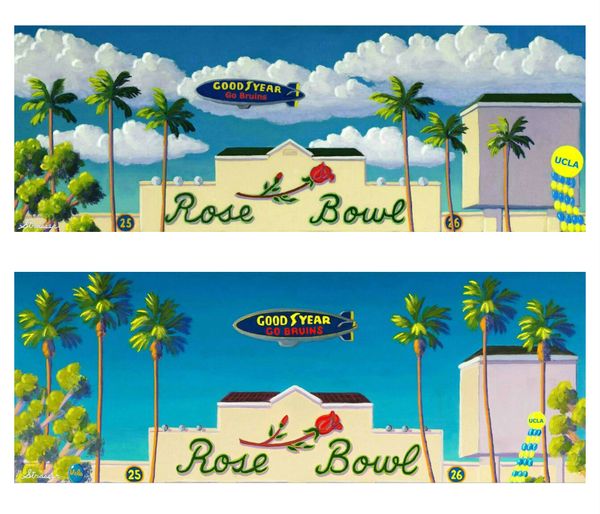 "A Set of 2 Hand-Signed Rose Bowl Prints" - 12 x 36
This set of two high quality Rose Bowl prints are hand-signed by the artist. I have one set of these prints left.
The 12 x 36 elongated canvases are perfect for filling unusual nooks and crannies in your den or office.
Keep one for yourself and give one to your favorite Bruin. Price includes free shipping.
Contact me with any questions: Deja@planetbruin.com