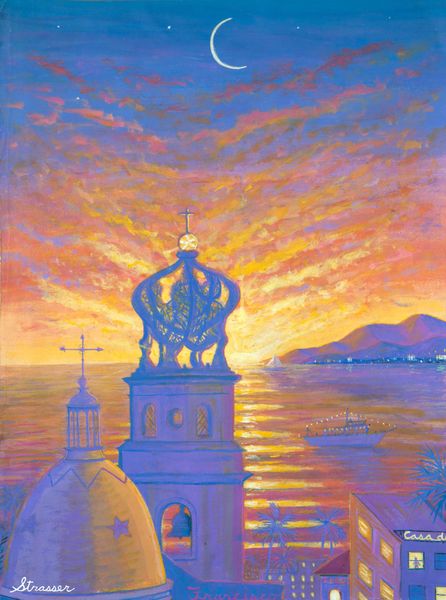 Helene's Sunset Special
This is the fun payment for one 30 x 40 inch canvas print of the original painting, "Puerto Vallarta,"
As agreed we will discuss shipping or pick-up options later. Estimated completion date for your print is 11/15/17.
Please feel free to get in touch with any questions. Thanks so much for supporting freelance local artists.
310-428-7590