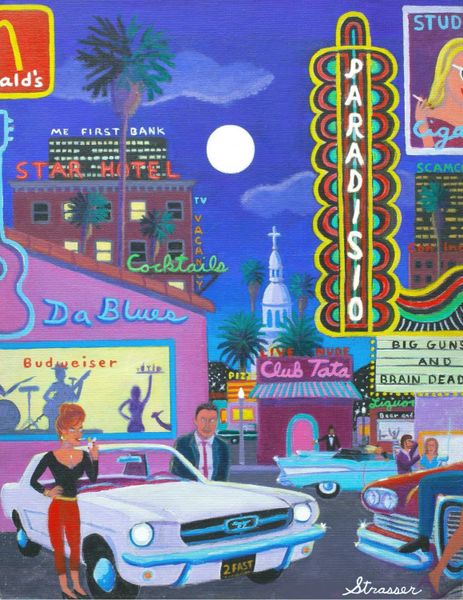 Heart of Saturday Night
"The Heart of Saturday Night" depicts a colorfully whimsical and imaginary night on the somewhere in the general vicinity of my home town of Los Angeles, California. The idea came to me one evening while strolling through the throbbing heart of this vast and eclectic metropolis. I borrowed the title from a Tom Waits ditty, I sometimes play and sing on my guitar.
This original painting ships for free to anywhere in the U.S. & Canada.

Feel free to contact me with any comments or questions regarding anything related to my work.
Frank Strasser | 310-428-7590 | frank@frankstrasser.com