God's Country - Original 12 x 16 Acylic on canvas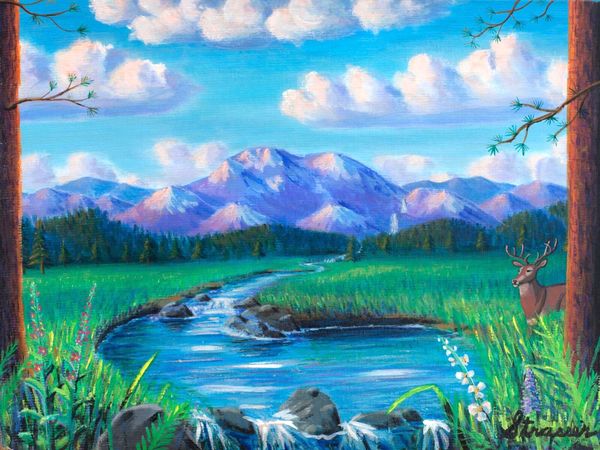 God's Country - Original 12 x 16 Acylic on canvas
"God's Country" was inspired by childhood memories of a vacation to Yellowstone National Park.
This 12 x 16 original acrylic on canvas painting ships for free to anywhere in the U.S. & Canada.

Feel free to contact me with any comments or questions regarding: commissions, shipping, or anything related to my work.
Frank Strasser | 310-428-7590 | fs@frankstrasser.com