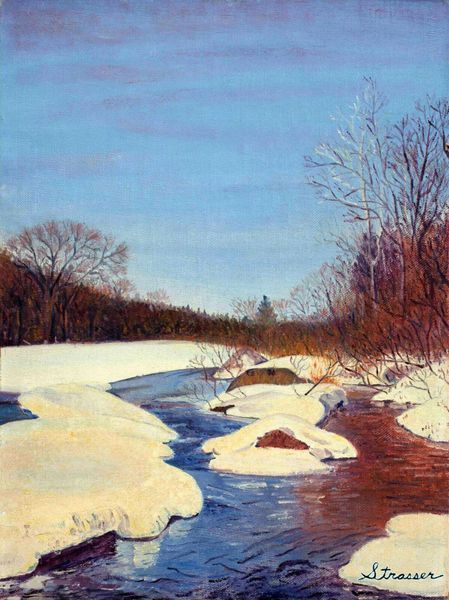 December
"Fire and Ice" was inspired by a visit to the magnificent High Sierras in Winter. After a cross country skiing adventure, I sat by a crystal stream enjoying the solitude and crisp fresh mountain air. I wanted to capture (in my mind's eye) the wintry chill and the warmth of the sun glowing in the branches of the bare trees.
This 12" x 16" original acrylic on canvas painting ships for free to anywhere in the U.S.
Feel free to contact me with any comments or questions regarding: commissions, shipping, or anything related to my work.
Frank Strasser,
310-428-7590 | fs@frankstrasser.com