Evening Light on Retro Canal (SOLD)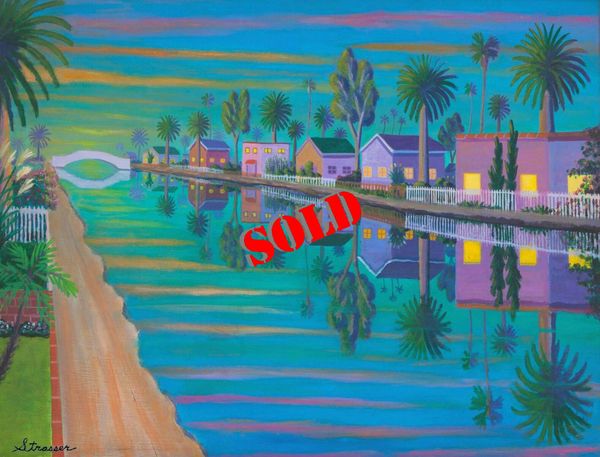 Evening Light on Retro Canal (SOLD)
"Evening Light on Retro Canal" depicts a peaceful evening on the historic Venice Canals.
In my "retro" paintings, I portray the canals as I remember (or imagined) them in simpler times when I first began painting the local color of my neighborhood forty some years ago.
This item ships for free to anywhere in the U.S
Feel free to contact me with any comments or questions regarding: prices, payment options, commissions, shipping, or anything related to my work. Thanks for visiting my website. I look forward to hearing from you.

Frank Strasser: 310-428-7590 | fs@frankstrasser.com