Abbot Kinney's Wildest Dream | 12 x 16 | Canvas Print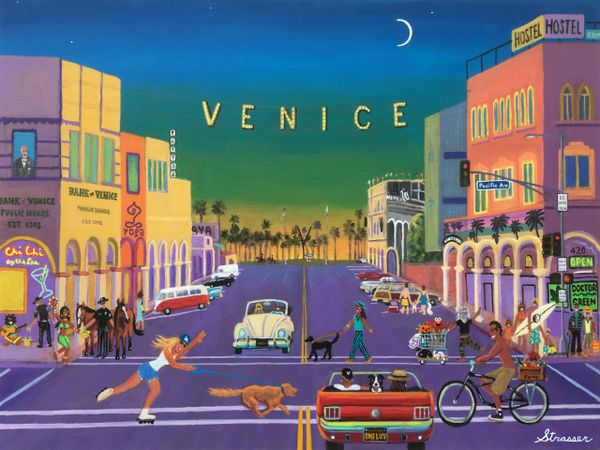 Abbot Kinney's Wildest Dream | 12 x 16 | Canvas Print
"Abbot Kinney's Wildest Dream" is the last painting I created in Venice, California, where I lived and worked for four decades. It is essentially a goodbye kiss to the quirky and eclectic community I knew and loved with all my heart for 40 years.
Fine Art Canvas Prints are mounted on high quality stretched canvas of 1-1/4" depth,

Cost includes free shipping to anywhere in the U.S.

Feel free to contact me with any comments or questions related to my paints or prints.
Frank Strasser | 310-428-7590 | FS@FrankStrasser.com