2019 Venice Canalander | 8.5" x 11" | (Classic)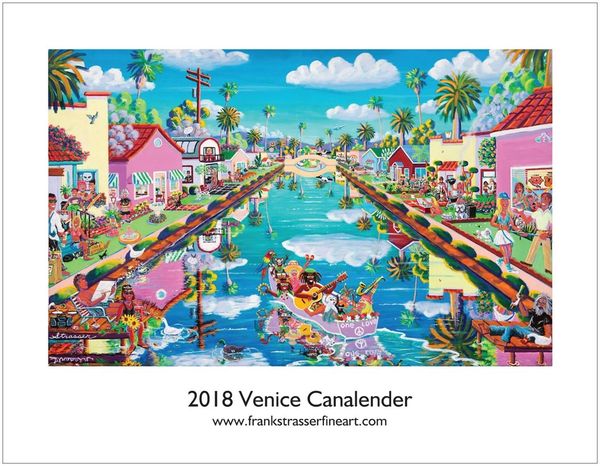 2019 Venice Canalander | 8.5" x 11" | (Classic)
The 2019 Venice Canalendars are here! This year I offer calendars in 2 sizes. All calendars are printed on premium card stock. The glossy finish accentuates the vivid colors of 12 scenes featuring the quirky beauty of Venice Beach, California.
8.5" x 11" Classic Calendars are $25 each. The cost includes free shipping and handling to anywhere in the U.S. My art and I look forward to "hanging out" with you for 12 wildly colorful months next year!
Feel free to contact me with inquiries regarding discounts on purchases of multiple calendars, or any other questions.  

FS@frankstrasser.com | 310-428-7590