20 Assorted Venice Beach Postcards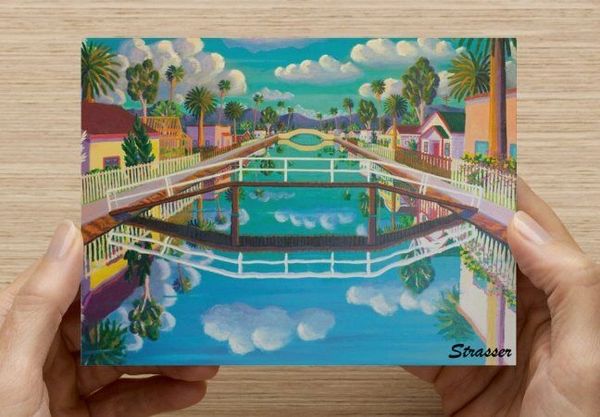 20 Assorted Venice Beach Postcards
These vibrant 4 x 6 postcards are printed on premium card stock. The glossy finish accentuates the vivid colors featuring various scenes from Venice Beach, Santa Monica, and Malibu.
Whether you've been out west to visit Southern California or not, these cards will add a ray of golden sunshine to your day. Send them to friends, pin them on your bulletin board, or stick 'em on your refrigerator.

Cost includes shipping and handling to anywhere in the U.S.