How We Got Started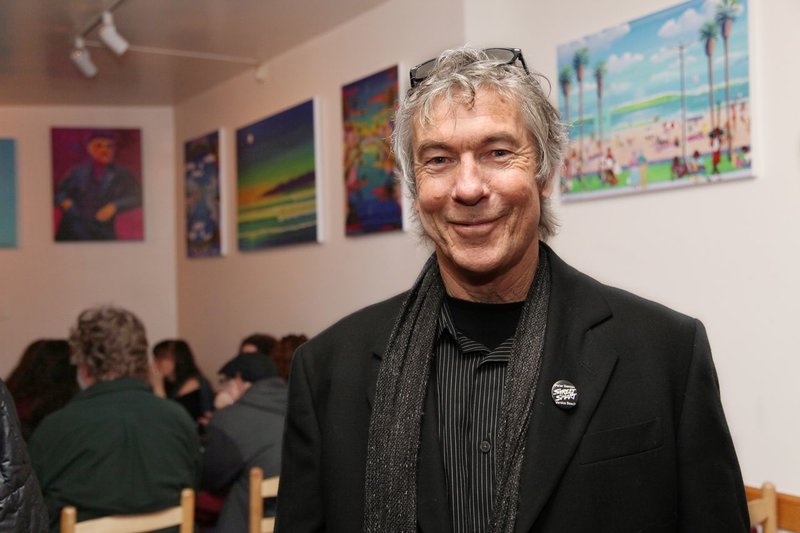 As a self-taught artist, I have always felt free to express myself unencumbered by any given style or genre'. Influences on my work are numerous, including: Walt Disney, The Wizard of Oz, The Twilight Zone, 1960s album art, Claude Monet, Vincent Van Gogh, Rene Magritte, Salvador Dali...

Years ago, I was filling out forms to enter an art exhibit. I was asked to describe my art in one sentence. Hm? I'd often heard others define my art as "primitive." I always felt uncomfortable with "labels". Ultimately I wrote: "I paint a child's world as it might be seen by an adult ... or vice versa." It just fit.

I first began to paint at about age 12. I continued to dabble for a decade or so. In 1979, at 24, I spent several months in Europe. Profoundly inspired by my first up close and personal encounter with the paintings of Chagall, Matisse, Van Gogh, Monet and the French Impressionists, I was determined to teach myself to paint.
Back home in Los Angeles, I found a studio/apartment near the historic canals in Venice, California, where I have lived and worked ever since. For four decades, I've strolled the canals, beaches, and alleyways of the quirky little beach town I call home, taking mental notes, carefully observing the beautify and nuance of nature, working to translate what I see and hear and feel onto canvas.

For over four decades now, I have worked to develop a personal style and to capture the local color of my quirky and eclectic seaside community on canvas.  I've also been blessed to perform music with a amazing variety of uniquely gifted musicians at venues all over the Los Angeles area. Thanks for visiting my website! Feel free to read my (Full bio), or to contact me with any comments or questions about my art.